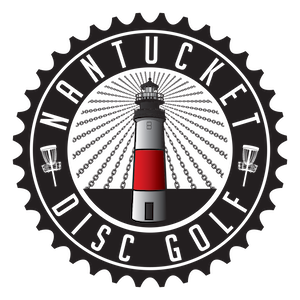 NDG announces the 2013 NDG Bag Tag Design Contest

- Design is for a 3"(W) x 4" (H) bag tag, similar to the 2012 NDG Bag Tags.

- Design is for front of tag. Rules will be listed on the back.

- Design must include room for large numbers (tags will be numbered 1-100).

- Similar to our 2012 tags, this year's tags will be 5 different colors based on the number (1-20 will be red, 21-40 will be orange, etc), so design must allow for the tags to be printed in these different colors.

- Design must be fully completed and ready for print.

- Winner receives a $50 Sunken Ship Gift Certificate. All others submitting entries will receive consolation prizes.

- Send entries to info@nantucketdiscgolf.org. Deadline to enter is Sun, May 12.

Our hope is to have the tags sent to the printer immediately after the winner is chosen and have the tags in hand and available for sale by June 1 at the latest.

Happy Designing!