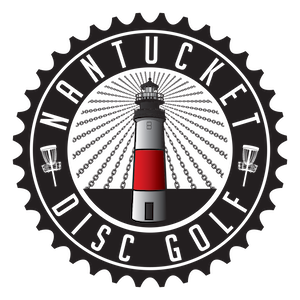 Hello Nantucket Disc Golf Supporters,

This past week, as you might know, was a big week for Nantucket Disc Golf. After two years of fundraising, course design, and legislative work, construction finally began on the Nantucket State Forest South Pasture Disc Golf Course. To everyone who made this possible, thank you so much for your support!

In an effort to coordinate the construction of the disc golf course, NDG will be sending this weekly newsletter to those who have signed up for our course construction e-mail list and to those who have expressed significant interest in our project. If you wish to be removed from this list, just click on the "SafeUnsubscribe" link below and you'll be removed in an instant. If you know someone who would like to receive this newsletter, click on the "Forward email" link below and a copy of this newsletter, with a "Subscribe Me!" button added, will be sent.

This week's course construction schedule is as follows...
Tuesday (Sep 21) at 5:30pm: Course Tour, Fairway Marking & More
Wednesday at 5:30pm: Fairway Marking, Path Creation, and More
Saturday at 10am: Fairway Marking, Path Creation, and More

For those that will be coming out, I would encourage you to wear long pants if possible, as some of the work we will be doing will be deep in the forest. Mosquito and tick repellent, poison ivy cleanser, and beverages will be provided to all volunteers.

We will be meeting at the State Forest South Pasture parking lot at the corner of Lovers Lane and Ticcoma Way. Here is a map.

Do let me know if you have any questions and I hope to see you out in the forest soon!