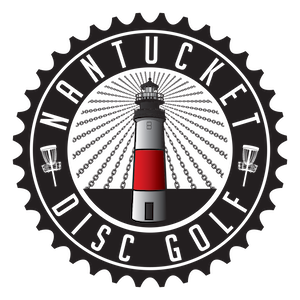 SUMMER IS OVER...ITS DISC GOLF TIME!
Summer 2018 is over, it's just about too cold to enjoy the beach, which means it's disc golf time on Nantucket! Fresh off another successful Nantucket Disc Golf Open, the course is looking beautiful and the foliage is fading, making it easier to find errant shots...fall is the nicest time of year to be out on the course.
NEW ENGLAND TEAM CHALLENGE ADULT LEAGUE STARTS
October 13 marks the first match of the 2018 New England Team Disc Golf Challenge, as 14 players from team Rhode Island visit to take on Team Nantucket. Team Nantucket is fielding a team for the 3rd year, hoping to move out of the Play-In-Pool this season. The 7 match season continues thru March, with playoffs in April.
EXCITING ANNOUNCEMENT - TWO NEW ISLAND KIDS TEAMS!
Nantucket Disc Golf is creating two new island disc golf teams. The goal of these teams is to provide the kids on the island every opportunity to learn the great sport of disc golf on our world class course, and should they want to excel, provide them every opportunity to do that as well. We have a junior on the island now who has the ability to be one of the best, and there are undoubtedly more out there. You never know until you try! In creating these teams, Nantucket her Golf is providing an outlet for health and growth at a world class facility!

Nantucket Kids Disc Golf Team (ages 5-12) - these kids are developing disc golf skills, as well as learning etiquette, sportsmanship and what it means to be a part of a team

Nantucket Teen Disc Golf Team (ages 13-18) - these teens are learning more advanced disc golf skills and techniques, exploring different types of discs, and developing singles play, as well as being part of a team.

Teams are open to anyone within the age groups.
Nantucket Disc Golf will host team practice, play and demonstrations at the course at 21 Lovers Lane on Tuesdays and Saturdays on the following dates:

Sat, Oct 20 from 12-1pm
Tues, Nov 20 from 3:00-4:30pm
Tues, Oct 23 from 3:30-5,30pm
Sat, Nov 24 from 12-1pm
Sat, Oct 27 from 12-1pm
Tues, Nov 27 from 3:00-430pm
Tues, Oct 30 from 1:00-4:30pm
Sat, Dec 1 from 12-1pm
Tues, Nov 6 from 3:00-4:30pm
Tues, Dec 4 from 3:00-4:30pm
Tues, Nov 13 from 3:00-4:30pm
Sat, Dec 8 from 12-1pm
Sat, Nov 17 from 12-1pm
Equipment and instruction provided, parents and families welcome to attend and participate. Meet at the practice basket next to the parking lot. Come one, come all!
Teams will progress through skill development, practice matches, rules quizzes, tournament play, and ultimately represent Nantucket against teams from Martha's Vineyard and the Cape!