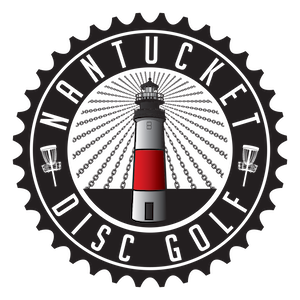 Hello NDG Friends!

Wanted to invite everyone out to the South Pasture on Sunday at noon for a little recreational disc golf "tournament" we are holding as part of the World's Biggest Disc Golf Weekend. All ages and skill levels are welcome!

WBDGW is a 21-year old international event, founded by our very own course designer John Houck, in which hundreds of disc golf clubs across the world simultaneously hold tournaments to celebrate disc golf and introduce the sport to newcomers, all while raising funds for a good cause.

We'll be setting up around 6-8 temporary baskets Sunday and we'll play on the actual future Nantucket Disc Golf course fairways! We'll have pizza and refreshements, and will be giving away WBDGW t-shirts and discs, along with NDG logo discs. Parking is at the Lovers Lane/Ticcoma Way parking lot.

I wanted to also update you on the course construction...it is going spectacularly and we've done most of the mowing that needs to be done. Just going to go in the next few days for some fine tuning. After the mowing, we will begin our work removing trees and debris, and we'll absolutely need volunteers to help out during this phase of the construction, so grab some gloves and come on out then if you can.

Finally, wanted to let you know that we've posted some great pictures of the course construction on our Facebook Fan page, and we will continue to post pictures in that gallery as we build the course over the next few months. Click here to check 'em out, or better yet, join our "Nantucket Disc Golf" Facebook Fan page (110 members and growing!) for real-time updates on the course construction and more.

Hope to see you Sunday at Noon!